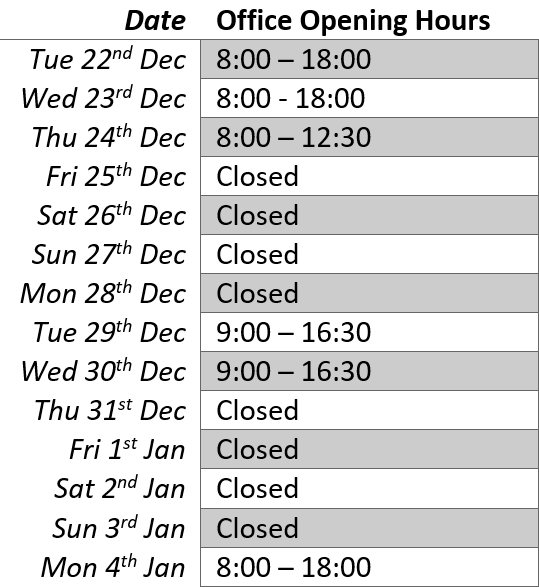 FSC Global will be open for business over the Christmas period. We'll be here until 12:30pm on Christmas Eve and open again on the 29th, 30th and 31st, we'll resume normal office hours from Monday 4th January.
Please see full details in the table.
The FSC Global team would like to thank you for your business this year, and we look forward to working with you in 2021!